OrGano Gold – Killer Coffee or Killer Paycheck?
How Does the Organo Gold Business Opportunity Compare to That of One24?
Founded in 2008 by entrepreneur Bernardo Chua, the mission of Organo Gold was simple; tap into the massive and lucrative North American coffee market, but offer a healthier alternative. It seems that Mr. Chua, who is an experienced network marketer with several Direct Sales awards, may have been on to something.
The obvious key to creating sustainable MLM company is to have products that are consumable, original and in high demand.
At first glance, it seems that by tapping into the rabid, if not terribly overpriced coffee market, Organo Gold may have hit a home run.
While having no qualms about consuming almost 500 million cups of coffee daily, many North Americans are trending quickly toward healthier options in every area of their lives. Chua's creation of great coffee combined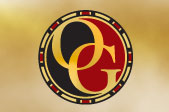 with the amazing healthy benefits of Ganoderma lucidum, also known as Reishi, is a winner in most respects.
Organo Gold – Ganoderma and real money?
On the surface, the obvious health properties of their flagship product seem tantalizing; if not a "no brainer", but a deeper look reveals costs that to the average consumer may be prohibitive. The company stipulations regarding resale are somewhat rigid, ostensibly to maintain price integrity among distributors.
For example, the minimum retail cost of a 30 serving size box is about $27 dollars, with hot chocolate being even more expensive.
Which begs the question, how much do you like "healthy coffee"?
While some will pay this price, no question; the consumer field could narrow considerably based strictly on price.
The effects of ganoderma/Reishi are well known and have been used in Asia for hundreds of years, but their effect in small doses when combined with coffee is still in the proving stages.
Like many other start up network marketing companies, Organo Gold has had its share of growing pains. There has been some internal tension, as well as the typical outside scrutiny over false claims regarding product benefit and income potential.
The Organo Gold compensation plan, although fairly typical, is not extremely clear on their website. The hybrid unilevel/binary plan features 7 hypothetical ways to get paid including fast start bonus, matching bonus and overall global bonus pools. It's hard to determine how restrictive the Organo policies are regarding methods of advertising for independent distributor business growth.
Entry into the world of Organo Gold distributorship is not too painful, with a membership costing only $49.95. This allows purchase of wholesale products, or if you are hoping to make more money, then a starter pack at $199 will include your membership, and some sampling inventory.
All in all, this company seems reasonably sound and because of its youth, it is difficult to detect any real problem areas other than maybe a somewhat poorly defined pay plan. If you are looking to make serious money, Organo Gold could be a good choice.
Organo Gold vs. One24 – Product recognition or financial success?
In stark contrast to the One24 marketing system, which focuses mainly on getting YOU paid, Organo's approach seems to follow typical MLM logic. This logic focuses on how great the product is, instead of on how to generate prospects/leads to grow your business or become an expert in attraction marketing.
If you've been in the industry for any amount of time, you'll know exactly what I mean!
Let's face it…people come to the home business/network marketing industry to make money, first and foremost. For the majority, the products are secondary. Of course, it's important to believe in what you are doing or using, but if there is no one to share the Great News with…what is the point?
When you think of Organo Gold…what first comes to mind? Revolutionary advancements in the area of healthy coffee, right?
When considering One24 on the other hand, those involved think in terms of a realistic 24 month retirement plan, an effective marketing system, solid team support, and no more rejection. Chances are good you won't even be able to spell the product name One24 offers, because that isn't the focus!
Which is more important to you?
* * *